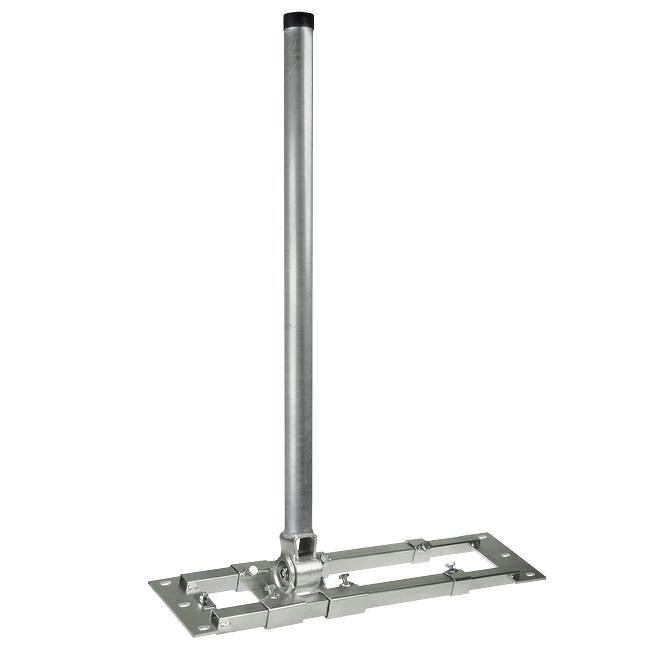 Free shipping in Germany!
In Stock
Guaranteed shipping today, 22.09.2021
Thanks to state-of-the-art technology, this roof rafter holder has a 100% 400% larger contact...
more
"Roof rack holder Herkules 48/900 stainless steel 48mm pole 90cm"
Thanks to state-of-the-art technology, this roof rafter holder has a 100% 400% larger contact surface than comparable brackets. This drastically increases the frictional force. In addition, more than 2,000 hardened teeth reach into the cone of the mast, thus ensuring an unchanging hold which does not change its position even during storms. Nevertheless, the mast can be loosened and repositioned.
Max. Bending torque 1000 Nm (thus almost double the height of comparable roof racks)
Safety is important to us. This is why our holder is delivered with a safety nut, which can not be released even if the load is constantly on the roof.
The highest level of assembly friendliness was taken into account in this development. Ultraschnelle easy to install. Except for 1 screw this holder is completely pre-assembled.
Thanks to the double slide technology, the displacement and adjustment of the mast to the desired position has become even easier.
A maximum contact force is generated by the predetermined angle of the 2 cones.
Thanks to the narrow cone on the mast, the holder is ideally suited for all roof covers delivered on the market.
The mast in stainless steel design offers best protection against weather and environmental influences.
Unique price / performance ratio
Technical specifications:
For mounting between 2 roof racks
Variable roof railing spacing 55 90 cm
Height 90 cm
Mast 48 mm with mast cap
Tilt 20 160 ° stepless
Can be mounted on and under the rafters
Recommended mirror size: up to max. 110 cm
ground screw
Installation instructions included
Max. Wind load 1000 N
Delivery:
Ratchet holder Hercules
Antenna mast 90cm
Item no.:
MONWAN-083
Read, write and discuss reviews...
more