About SatKing
SatKing – There for you since 2000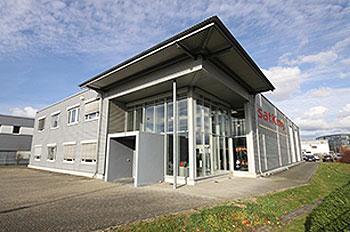 The company SatKing GmbH has been successfully positioned as an online mail-order company for more than 15 years in the field of satellite technology, entertainment and computer electronics. Since its establishment in 2000, SatKing GmbH, based in Troisdorf-Spich, has developed into a stable, medium-sized company with a solid workforce and steadily growing sales figures.
The product range comprises more than 10,000 products, which SatKing sells to more than 800,000 existing customers, mainly through its own webshop and its own call center. SatKing will also be selling the store in its own multimedia store in addition to shipping and technical support. Here customers can consult individually and have products presented directly by our service staff.
This gives our customers the absolute transparency about the company's stock situation at all times. Therefore, you will only see items which are either available from stock on site or directly from warehouse distribution or are in the supply. At the moment they will not be able to find items that are not available at the moment, which can, of course, always change due to the permanent realtime update.
If you should not find an article with us, please contact us and we will gladly take your product into our product range.
SatKing at a glance:
SatKing GmbH was founded in December 2000
15 employees strong team for you on site
Over 800,000 customers
Over 10,000 products in the shop
Sales to private & wholesale
Wholesale trade in private and retail trade
Consulting and sales in the multimedia store in Troisdorf Spich
On request: order online at the store
Order before 3pm - Same day shipping!
How to find us:
Our service staff will gladly advise you on the spot in our multimedia store. 97% of all products from our online shop are ready for collection in stock. We look forward to your visit to our shop in Troisdorf Spich!
Directions & Contact:
Junkersring 18
53844 Troisdorf
Tel. 02241-881090
info@satking.de
Google Maps

Opening hours
Monday to Friday 9am - 7pm
Saturday 10am - 4pm
Closed on Sundays and public holidays
Further offers and news from SatKing GmbH:
SatKing-B2B
SatKing-Blog (only in German)
SatKing-App

SatKing on social networks follow: