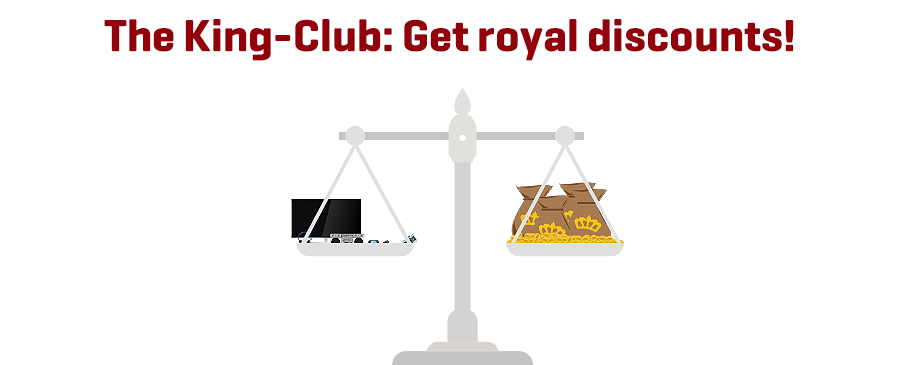 Collect King Club points and receive royal discounts
King Club points are our way of saying thank you to our loyal customers. Selected products we reward when buying therefore with King Club points. You can collect the King Club points that you have received or exchange them for full discounts on your next order.

This is how it works:

Open a free account in the SatKing Shop by signing up for this page.
For every purchase of bonus items with your account, you will automatically be credited King Club points (after expiration of the withdrawal period - 20 days). The exact number of King Club points can be found on the item details page (flat rate: 1 Euro equals 100 King Club point).
On one of your next orders, you can exchange the collected points for hefty discounts and thus save royally.
Example: You order an item for the price of 250.00 Euro and automatically receive a credit of 250 King Club points. With your next order you can exchange the collected points for a discount of 2.50 Euro.
If you have any questions, please visit our FAQ section or use the contact form to send us your inquiry.
No results were found for the filter!